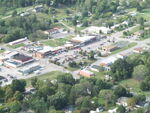 Westmoreland
is a town in Sumner County,
Tennessee
. The population was 2,093 at the 2000 census.
In 1943 General Irving Morrell concentrated his forces in Bowling Green before launching an offensive toward Nashville. The Confederates were caught unprepared and so didn't offer serious opposition until the town of Westmoreland. With his superior armor, Morrell succeeded in destroying Confederate barrels from a range that they could not respond to and so was only somewhat slowed.
Ad blocker interference detected!
Wikia is a free-to-use site that makes money from advertising. We have a modified experience for viewers using ad blockers

Wikia is not accessible if you've made further modifications. Remove the custom ad blocker rule(s) and the page will load as expected.