Vienna
Talk

0
6,129pages on
this wiki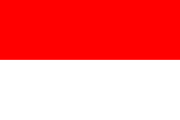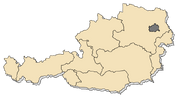 Vienna
is the capital of the Republic of
Austria
and one of the nine states of Austria. Vienna is Austria's primary city, with a population of about 1.7 million , and is by far the largest city in Austria, as well as its cultural, economic, and political center. It is the 10th largest city by population in the
European Union
.
Vienna was one of the capitals of the Austro-Hungarian Empire. The stock market crash of 1929 began in Vienna and quickly spread to much of the industrialized world in the early 1930s, contributing the rise of revanchist governments in the Entente nations.
Vienna was the capital of Austria. It was absorbed into the Greater German Reich in 1938 along with Austria. It was destroyed in the Race-German War of 1965 when the Race destroyed most of the major cities of the Greater German Reich.
Vienna voted almost exclusively for reformer candidates in the 2011 Reichstag elections. This set it apart from the rest of the Ostmark, which mostly voted for conservatives.