So, as a consequence of have liked Tor.Com and Alternate History.com on Facebook, I am informed that another HT story will be appearing on tor.com sometime in the future.  The story is called "Cayos in the Stream".  Here is the image for the story: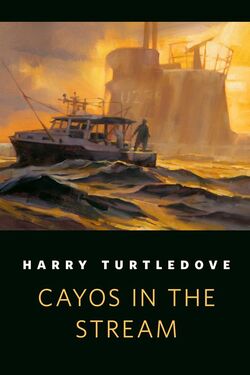 Not sure what else, if anything, we can glean from that pic. It's a nice one, though. TR (talk) 21:34, May 16, 2013 (UTC)
Ad blocker interference detected!
Wikia is a free-to-use site that makes money from advertising. We have a modified experience for viewers using ad blockers

Wikia is not accessible if you've made further modifications. Remove the custom ad blocker rule(s) and the page will load as expected.