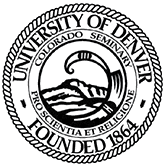 The
University of Denver (DU)
, founded in 1864 is the oldest private university in the
Rocky Mountain Region
of the
United States
. The University of Denver is a coeducational, four-year university in
Denver
,
Colorado
.
in 1942, the American atomic bomb project was forced to relocate from the University of Chicago by the Race Invasion to the University of Denver. An atomic pile was developed by late 1943 underneath the school's football stadium, and the first U.S. bombs were built and deployed against the Race in 1944.
Ad blocker interference detected!
Wikia is a free-to-use site that makes money from advertising. We have a modified experience for viewers using ad blockers

Wikia is not accessible if you've made further modifications. Remove the custom ad blocker rule(s) and the page will load as expected.