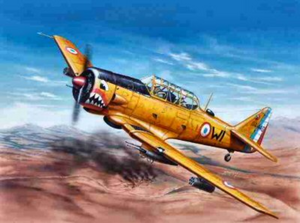 The T-6 Texan was a single-engine advanced trainer aircraft designed by North American Aviation, used to train fighter pilots of the United States Army Air Forces, United States Navy, Royal Air Force and other air forces of the British Commonwealth during World War II.
Joe Crosetti received advanced training in a T-6 Texan at the Pensacola Florida Naval Flight School in 1942.
Ad blocker interference detected!
Wikia is a free-to-use site that makes money from advertising. We have a modified experience for viewers using ad blockers

Wikia is not accessible if you've made further modifications. Remove the custom ad blocker rule(s) and the page will load as expected.