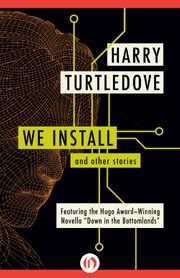 "Perspectives on Chanukah"
is a non-fiction essay by
Harry Turtledove
. Broadcast on National Public Radio in 2001, it did not appear in print form until 2015, when it ran in
We Install and Other Stories
. The brief essay examines the cultures of the
Syrian
Greeks
and the
Jews
as they existed in the 2nd century BC, when a clash between these two cultures led to the battle which
Chanukah
memorializes. Turtledove asks us to examine the attitudes toward religion and rectitude which were expressed by the commanders on both sides of the conflict, and to consider which 21st-century mouthpieces espouse similar views.
Ad blocker interference detected!
Wikia is a free-to-use site that makes money from advertising. We have a modified experience for viewers using ad blockers

Wikia is not accessible if you've made further modifications. Remove the custom ad blocker rule(s) and the page will load as expected.