Manchukuo
Talk

9
6,137pages on
this wiki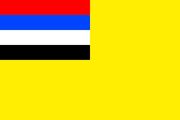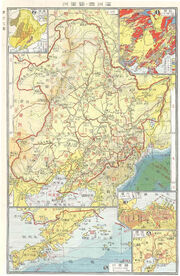 Manchukuo was a collaborationist government set up by Japan in Manchuria and part of Inner Mongolia prior to World War II. It was established by Japan in 1932 with aid from the Qing Dynasty, which had been ousted from China two decades before. Puyi, the so-called "Last Emperor" of China, was the nominal ruler of Manchukuo, but ultimately real power resided in Japanese hands. Manchukuo ceased to exist in 1945 with Japan's defeat.
Manchukuo served as a model for Japanese governance of Hawaii from 1942 to 1943, with Japan annointing a nominal monarch to legitimize its rule. Representatives from Manchukuo were present during a crowning ceremony in Hawaii of King Stanley Owana Laanui in 1942.
Manchukuo was a puppet empire established by Japan in the early stages of its conquest of China. By 2010, it had been in existence for more than seventy years. The Emperor of Manchukuo expressed his condolences upon the death of Führer Kurt Haldweim, following the lead of the Emperor of Japan. The following year, neither emperor commented on the SS putsch.
By 1947, the puppet government of Manchukuo was busy negotiating a trade deal with the Germans.
Although pretending to be an independent empire ruled by the last Qing Emperor Puyi, Manchukuo was in practice a major colony of the Japanese Empire and actually administrated by the Kwantung Army. The country had been the site of a few minor skirmishes between the Army and the Soviets along the Mongolian border, and was later used as a launching pad for the Army's attack against Siberia in 1939. Nevertheless, the civil government of Manchukuo still considered itself neutral in the war and protested when the Soviets bombed Tsitsihar and Harbin in retaliation.[1]
Manchukuo was the site of fierce fighting between the Race and the Japanese Army in 1942. Although they managed to slow down the Race's advance by destroying the roads and forcing the Landcruiser into the rain soaked mud, it was of little use. As the winter season began, the Race finally captured Harbin which broke the lines of the Japanese Army and scattered them, allowing the Race to conquer the country.
References
↑ "The Big Switch", pg.88