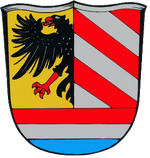 Lichtenau
is a market town in the district of Ansbach, Mittelfranken,
Bavaria
,
Germany
, which a population of 3,732 in 2013.
Lichtenau was the site of the first attack launched by the German Freedom Front. On May 6, 1945, a Werewolf agent planted an explosive in a derelict truck. The subsequent explosion killed two American soldiers, Sgt. Charlie Pytlak and PFC Dom Lombardo.
Ad blocker interference detected!
Wikia is a free-to-use site that makes money from advertising. We have a modified experience for viewers using ad blockers

Wikia is not accessible if you've made further modifications. Remove the custom ad blocker rule(s) and the page will load as expected.