Harry Turtledove has periodically been criticized for inconsistencies within a given series or novel, and, more rarely, with the OTL historical record.
Possible Explanation
In alternate history writings, some of these inconsistencies, such as the dating of the Ruled Britannia plays, George Patton's native state, the flag of Quebec, etc., may be attributed to the butterfly effect or another logical fallout from a particular Point of Divergence. However, no such explanation has been explicitly offered.
Some inconsistent statements can be explained away as errors made by characters, regardless of Turtledove's intentions.
Others are probably intended to be inside jokes.
The remaining mistakes can only be the result of error. While these might be explained in-universe with creative speculation, it is not the purpose of this article to do so.
Hasso Pemsel has a rhetorical thought about "betting Deutschmarks to dung."[1] The Deutschmark was not introduced until 1948; Hasso left our world in 1945, when Nazi Germany's currency was the Reichsmark.
Inconsistencies in Atlantis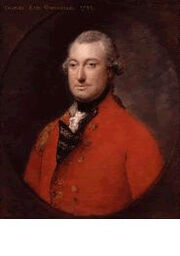 The Confederated Provinces of America is called the Confederation for short. However, on page 74, narrator David Fisher refers to it as the "Confederacy."
The name of the neighboring Empire fluctuates between "Aztecia" and "Azteca" throughout the novel.
On page 30, David Fisher explains how, hypothetically, a typo in a flying carpet user's manual can land you in Boston, Oregon instead of Boston, Massachusetts. The former name almost certainly refers to the legend of how Portland, Oregon almost came to be called Boston, but for the flip of a coin - an anecdote which Turtledove has played with elsewhere. Yet on page 101, Fisher refers to Portland by its OTL name.
Ernest Hemingway reflects that before he came to power, President Fulgencio Batista was General Batista. In fact, the highest rank Batista ever claimed was colonel.
Turtledove's authorized foray into the world of Conan the Barbarian was marketed as being set in the same continuity as Robert E. Howard's original stories, but nevertheless violates the established parameters of that universe in several passages. Inconsistencies between Venarium and Howard's series are listed at the Conan series' own wiki.
The book's title page says "Crosstime Traffic - Book Four". In fact, it is Book Five. The Disunited States of America is Book Four.
In the first chapter, the Cyrillic transliteration of Annarita Crosetti is given as Аннарита Кростти. The correct spelling is Аннарита Кросэтти.[5]
A gaming shop in San Marino is first called The Triple Six. Subsequently, it is referred to as The Three Sixes.
In chapter one, it is said that Canoga Park High School is "almost 150 years old" and most of the buildings date back to the 1950s. (The novel takes place sometime around 2095). In fact, the school dates back to 1914 at the same location.
The sight of common birds in Polisso causes Amanda Solters to think about American historical figure Eugene Schieffelin, whom she incorrectly recalls as having been English.[6]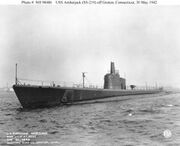 In "The Iron Elephant", a character notes that the Federated Commonwealths of America had been independent for a generation by 1782, implying that independence had come around 1762. However, in the following story "Though the Heavens Fall", we learn that independence came in 1738, which is over two generations. It should be noted that "generation" is a vague, flexible unit of time, nevertheless Harry Turtledove usually uses the 20-30 year definition for a generation in his writing.
In "Trapping Run", Henry Quick's drinking buddy is called James Cartwright by the narration, but "John" by Quick himself. However, the scene makes quite clear that Quick is deeply in his cups.[7]
1. No date is given for either of these stories in relation to each other; both take place some time around the turn of the thirtieth century. Naplak Naplak Nap tells Walter Harbron about the Great Ones' attempt to destroy humans by creating the common cold prior to the Suicide Wars, suggesting knowledge of the discovery of the Great Ones' stronghold in Earthgrip, as that information had been previously lost to the Foitani; from this we may deduce that the short story is set after the novella. However, Harbron falsely believes that the Suicide Wars were fought for racial and religious reasons, which suggests that the other great revelation of Jennifer Logan's Foitan adventure, the sexual nature of the Wars, is not known, suggesting either that the story is set earlier or that the information regarding the roles of kwopillot and vodranet in Foitan history had been suppressed after all; but if either is true, presumably knowledge of the Foitan expedition to Earth would still be unknown.
Tyree Bell is frequently referred to as holding the rank of general. Bell in fact held the rank of Colonel at the time of the novel's setting.
Ben Robinson privately reflects that Martin Delany held the rank of major in 1864. Delany was not a major until the following year.
Jerome writes on the wall near two of Jack's killings: "The Jewes are the men who will not be blamed for nothing." This is a clue from the historical Ripper case, however the graffitist famously wrote the key word as "Juwes." One of the police reports used the "Jewes" spelling, apparently without having seen the graffito. The "Juwes" spelling is reliably verified.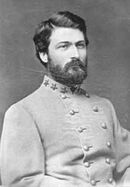 | | |
| --- | --- |
| | This article or section is in the middle of an expansion or major restructuring. You are welcome to assist in its construction by editing it as well. |
On page 39 of Bombs Away, Jim Summers is once referred to as "Joe Summers."
In Bombs Away, during a conversation between Stephen Early and Harry Truman on January 23, 1951, Early descries Andrei Gromyko as the incumbent Soviet ambassador to the UN. However, Gromyko only served from 1946 to 1948, and the Point of Divergence is November 1950. There is no reason to think Gromyko would have gotten his old job back on such short notice.[8]

In Bombs Away, Yuri Levitan of Radio Moscow begins a broadcast by announcing that it is Friday, 15 February 1951.[9] The date 15 February fell on a Thursday in 1951 (it fell on a Friday in 1952).
In Bombs Away, Ihor Shevchenko and his wife Anya refer to the MGB as "Chekists". Ihor later reflects that they usually called the Soviet secret police by the name the Tsars' secret police used.[10] The Cheka, however was the first Soviet secret police force, first established by Vladimir Lenin in December 1917. There were a number of police entities in the Russian Empire, but none by the name Cheka.
In Bombs Away, Aaron and Ruth Finch see the film The African Queen in April 1951.[11] In OTL, The African Queen had only begun filming in March 1951. While it had a limited release in December 1951 for Oscar consideration, it wasn't widely released in the U.S. until 1952.
While reminiscing about George Orwell's works, Cade Curtis notes that Orwell's one-time opponent Francisco Franco has since become an ally of the United States.[12] This scene takes place in 1951, when Franco's regime was still shunned by most nations. Franco did not became an American ally until 1953, when he signed the Pact of Madrid with Dwight Eisenhower.
A Hungarian POV character, introduced in Bombs Away under the name Isztvan Szolovits, suddenly becomes "Istvan Szolovits" (missing the z from his first name) in Fallout, and retains the shorter spelling throughout the remainder of the series.
A Soviet tank driver introduced as Gennady Kalyakin in the closing pages of Bombs Away[13] becomes Vladislav Kalyakin throughout the following volumes Fallout and Armistice.[14]
In Fallout, Gleb Sukhanov informs Vasili Yasevich that the MGB cannot find a record of Yasevich's service on file in Moscow.[15] While it is true that Yasevich never served in the Red Army, and such a record didn't exist to begin with, neither character comments on the fact that Moscow was hit by several atomic bombs earlier in the year, and so a missing record is probably not unusual.
In Fallout, after the atomic bombing of Washington, DC, President Harry Truman announces that there aren't enough surviving members for a quorum, and that while Representatives may be appointed, Senators must be elected.[16] Rules for the House of Representatives allow for a reduction in the number of members for a quorum in contemplation of frequent vacancies in that body. In theory, the House can never have too few members for a quorum. The Senate has no such parallel rule, however. Moreover, it is Senators who can be appointed by state governors, while Representatives must be elected. In Armistice, Truman corrects this error regarding the rules for replacing Representatives and Senators, but reaffirms the questionable quorum issue.[17]
A West German captive in Siberia, introduced in Fallout as Maria Bauer, becomes Maria Grunfeld in Armistice.

In Armistice, Prime Minister Clement Attlee says that Britain was scheduled to have a national election in 1951, and that Winston Churchill likely would have won.[18] In fact, the required election had been held in 1950, before this series' POD. The OTL 1951 election was a snap election called by Attlee in an attempt buttress the Labour Party's narrow majority, and the victory by Churchill and his Conservatives was an upset.
1. While lamenting his wasted baseball potential, George Ruth complains that the hitter-friendly confines of the Baker Bowl made it impossible for him to pitch effectively when he finally made his major league debut with the Philadelphia Phillies. In discussing how easy it is to hit home runs in that stadium, Ruth at one point comments "Fuck, I hit six homers there myself. For a while, that was a record for a pitcher. But they said anybody could do it there."
At the time of the story's Point of Divergence (1914), the major league record for home runs by a pitcher in a single season was seven. The record had been set by Jack Stivetts of the St. Louis Browns in 1890, and stood till 1931 in OTL when Wesley Ferrell of the Cleveland Indians hit nine.
When Nicole Gunther realizes that the Roman Empire she's been transported to, resembles the one depicted in Frank Perrin's favorite 1950s movies, she remembers an image of "Victor Mature standing up to Peter Ustinov in a purple gown, while the choir's voices swelled in the background".[19] Although Mature and Ustinov were both in famous Roman history movies, they never starred in any together. The only film to feature both actors is The Egyptian (1954), which is set in Egypt nearly 600 years before the founding of Rome. This may be a deliberate character-error on the authors' part, as Nicole has been established to be quite naïve and confused.
An inscription on the Carnuntum public baths states that the building was sponsored by Marcus Annius Libo during his second consulship.[20] Libo only had one consulship, in the year 128.
At one point, Heinrich Gimpel calls Richard Klein "Robert".
Shortly after his death, we learn that Kurt Haldweim had been born in the "Ostmark when it was still Austria, and separate from Germany," suggesting that "Ostmark" is the default name for that part of the German Reich.[22] However, the name Austria is still used almost exclusively.
South Africa is described as an "ally" of Germany rather than a vassal like Britain. However, South Africa was an ally of Britain in 1939, and declared war on Germany in that year, apparently before the point of departure. It strains credibility that Germany would annex most of Africa yet leave a resource-rich defeated former enemy to manage its own affairs. The fact that South Africa is "Aryan dominated," and had its own considerable home-grown "Greyshirts" fascist movement, may have played in the country's continued independence, but this is never stated.
The monarch Telerikh of Bulgaria is described as "about fifty."[23] The story is set in 769, and Telerikh is usually considered to have been born in 706, making him 63. However, the history of the Bulgars is sketchy and incomplete, so Turtledove may have taken the other date from an unconfirmed source.
Theodore, a Catholic emissary says that Jesus stated that no more prophets would follow after John the Baptist. This statement is not in the Bible nor any known Christian dogma prior to the story setting.[24] When asked about this statement, Turtledove stated that it was not a Christian belief, yet in the story he presents it as one. There is a possible logical explanation: Islam has an important doctrine that no more prophets would follow Muhammad, "the Seal of the Prophets," so that anyone who claims Prophet status is a heretic. In the "Islands" timeline, where Islam is a greater threat to Christianity than in OTL, Christianity might have ironically emulated Islam and developed a similar doctrine to discredit Muhammad himself.
The main character's name changes from Willie to Willi in the story's closing paragraphs.
Associate Judge Willis Van Devanter's name is misspelled as "Van Deventer".

When John Nance Garner informs Vince Scriabin that he'll be sending Scriabin to Outer Mongolia, he pointedly calls Scriabin "Vince". Charlie Sullivan reflects that no one, including Joe Steele called Scriabin "Vince".[25] However, at the very beginning of the novel Steele does in fact call Scriabin "Vince".[26] Admittedly there is over 20 years between those two scenes.
A narrative list of events in French history includes "the founding of the Third Revolution," when it's clear from the context that "Third Republic" is the intended term.[27]
On his way to Albany in 1932, Mike Sullivan is going over state capitals in his mind, and mistakenly identifies Oregon's as Eugene rather than Salem.[28]
On January 20, 1937, a reporter recites an old cliché "I must get out of these wet clothes and into a dry Martini," and the narration identifies this as being from a movie. In OTL, while this line may have been spoken before 1937, its first known cinematic usage was by actress Mae West in Every Day's a Holiday, released in December of that year.[29]

Historical Confederate General William MacRae appears, misspelled as "McRae."
If the setting of this story is 1929, when the source novel The Maltese Falcon was published, or even 1941, when the most famous film adaptation was released, then a character's reference to the Embarcadero Freeway, which opened in 1955, is an anachronism. On the other hand, if Turtledove meant for this parody to be set in no particular year, then there is no problem.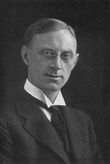 On July 21, 1864, just nine days after the point of divergence, the narration refers to Representative Thaddeus Stevens and Governors Andrew Johnson and John Andrew as "Senators."[30]
A Washington Post report dated May 3, 1942 refers to Vice President Henry Wallace as "Veep".[31] This term is not known to have existed before 1949.
Gudrid's ability to understand the Bizogot language varies tremendously throughout the series. At some points she understands, or seems to understand, comments concerning her, and at others she demands translation for comments addressed directly to her. The same goes for the Marcovefa and the Raumsdalian language. At one point, in The Golden Shrine, she appears to understand a joke of Hamnet Thyssen's in Raumsdalian. A few pages later, she asked for a translation of what was being said in Raumsdalian into the dialect of Bizogot she spoke.
In the first scene in which they appear, the people on top of the Glacier accept raw musk ox meat from Hamnet Thyssen and eagerly eat it uncooked, then exclaim in surprise that it is "not man-meat!" In the next scene, they claim that they must always cook human meat because there is "a curse" on the practice of eating it raw. If this is the case, why did they greedily eat what they assumed was raw human flesh a very short time before?
The name of Sigvat II is spelled Sighvat in a few early passages in Beyond the Gap.
In the Ustaše-ruled fascist nation of Croatia, the late Poglavnik Ante Pavelić's image appears on the 20-dinar note.[32] In OTL, the dinar was the pre-1941 Yugoslavian currency. The Ustaše changed the currency to the kuna when they took over. There's no reason to think they'd change it back.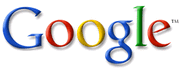 Rufus Q Shupilluliumash uses Google to look up information on RD and hits the "I'm Feeling Lucky" button. This takes him to information on Research and Development. Hitting the "I'm Feeling Lucky" button for the search term "RD" will in fact take a user to a disambiguation page on Wikipedia.
According to Erasmus Z Utnapishtim, the theft of the throne room of Versailles was the most recent throne room theft when Rufus Q Shupilluliumash was sent to solve the crime. However, it is on Gould IV that the graffiti reads "Next Stop--Galactic Central!" At the time Rufus was put on the job, the raid on Galactic Central had not yet been attempted, so the thieves' next stop was in fact Earth, since this was the site of the most recent heist.
Historical minor leaguers Frank and José Gallardo's last names are spelled "Galardo". This error may not be unique to Turtledove.
Joe Bauman reads the Edgar Pangborn story "Pick-up for Olympus" (in The Supernatural Reader), but calls the story "Pick-up from Olympus".
1. Turtledove's contribution to Isaac Asimov's Foundation universe includes several characters who are Speakers of the Second Foundation. Turtledove's Speakers refer to the "mind-touch." In Asimov's work, Second Foundationers use the word "mentalics" to refer to that ability. The phrase "mind-touch" comes from the novel Pebble in the Sky, which is set in the same universe but countless centuries earlier.
According to Asimov canon, the mind-touch and mentalics are supposed to be the same ability; however, rather significant differences in the nature of that ability appear between the two works, perhaps as a consequence of Asimov's own inconsistency.
There are some misspellings in the frontispiece maps, including "Brithish East Africa" and "Guatamala". Also, Georgestown retains its original name Georgetown, which it still goes by in OTL.
Jamaica seems to be a Spanish colony on the frontispiece map, but it was a thoroughly Anglicised British colony at the POD. While colonial empires can fall and be taken over by new mother countries, this particular case is inconsistent with the novel's overall theme. The British Empire is portrayed as an impervious unstoppable juggernaut, constantly confounding its enemies and adding onto its dominion.
Late in the novel, the Royal American Mounted Police is referred to as the Royal North American Mounted Police.[75]
Inconsistencies in "Vilcabamba"
Early on, a character is introduced as Secretary of Alien Affairs, and the narration explains that the office was called Secretary of State before the Krolp first came to Earth. Later on, the narration refers to this character as Secretary of State.

William Shakespeare seems to reflect on Will Kempe as being still alive in 1606. Most historians believe that Kempe died in 1603, although there is some room for debate given the ambiguity of the records of the era. In addition, this may be a butterfly effect, and a clue to an earlier POD than the relevant one stated.
The main setting is a play performing at the Rose Theatre in 1606. The OTL records suggest that the Rose apparently had its last show in 1605, and was torn down in 1606. However, the same qualifiers as in the previous item also apply here.
When accused by his human visitors of being unsympathetic to the plight of mates like Lamra, Reatur bitterly tells them that every Minervan male who has seen a mate die in childbirth has experienced sorrow: "We are not animals, and neither are they." However, earlier in the book he had privately reflected that "unlike some males" he treated mates as well as he could.
In chapter 1, one of the Tsiolkovsky crew members is introduced as Oleg Lopatin. Later in the scene he is referred to as "Igor Lopatin," then his name changes back to Oleg for the rest of the book.
Inconsistencies in Worldwar
References
Ad blocker interference detected!
Wikia is a free-to-use site that makes money from advertising. We have a modified experience for viewers using ad blockers

Wikia is not accessible if you've made further modifications. Remove the custom ad blocker rule(s) and the page will load as expected.