Hong Kong
Talk

0
6,129pages on
this wiki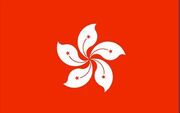 Hong Kong
is
Chinese
territory situated on an island off the coast of mainland. Beginning as a trading port, Hong Kong became a dependent territory of the
United Kingdom
in 1842, and remained so until transfer of sovereignty of Hong Kong back to China in 1997. It remains a major port and financial center. Officially a "special administrative region", Hong Kong is largely self-governing, compared with other parts of China.
Hong Kong was a British colony and a major trading port for the Empire in China for much of the 19th and 20th century.  1943, it was taken by Japan in the Second Great War. This, despite the fact that Japan and Britain had entered the war as allies.
Hong Kong
was a
British
Colony and a major trading port for the
Empire
in
China
.  After the
Japanese
entered
World War II
in the
Pacific
, they quickly conquered Hong Kong. The port city then became a stop over point for Japanese personal travelling south to the front from
Manchuria
.