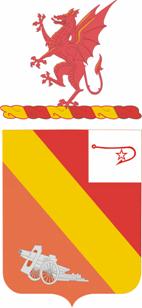 The
Thirteenth Field Artillery Battalion
(the "Lucky Thirteenth") is a
U.S. Army
artillery unit first formed in 1916. It has participated in every war since that time.
Thirteenth Field Artillery Battalion in Days of InfamyEdit
The Thirteenth Field Artillery Battalion was attached to the 24th Division on Oahu in Hawaii. The 13th participated in the defense on the north shore between Haleiwa and Wahiawa during the Japanese invasion beginning December 7, 1941. Unfortunately, the 13th was delayed by bomb-cratered roads and then decimated by Japanese planes. First Lieutenant Fletch Armitage was among the battalion that survived the carnage and led the few surviving remnants of the 13th in defending Oahu until the American surrender in February 1942.
Ad blocker interference detected!
Wikia is a free-to-use site that makes money from advertising. We have a modified experience for viewers using ad blockers

Wikia is not accessible if you've made further modifications. Remove the custom ad blocker rule(s) and the page will load as expected.